PLAY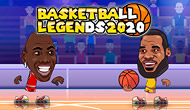 Terms of Use
1. Approvement of the general conditions of use
a) Approvement
The fact that a person visit and/or use Snokido.com implies full approvement of these Terms of Use.

b) Third party servicess
Some games on Snokido require a registration to play, defined by a registration form and conditions of use, specific to these games. These terms and conditions must also be accepted by the person to use the concerned services.


2. Terms and Conditions changes
The website Snokido.com reserve the right to modify the Terms of Use and the Privacy Policy at any time.
You can consult the latest versions by clicking on the "Privacy Policy" and "Terms of Use" hyperlinks at the bottom of the website.
It's your responsibility to sometimes review these Terms of Use and the Privacy Policy to check for changes.
If you continue to use the website after we have modified the Terms of Use or the Privacy Policy, you mark your agreement with the new terms.


3. Terms of Use
a) Use of the website
The use of Snokido.com by children under 16 must be made under the control of parents.
Parents are required to check whether their child's play is appropriate for their age, if it doesn't contain a violent or sexual scene that may offend their sensitivity.
Snokido.com is not responsible for links, images, games, violent texts that may be inappropriate for the youngest.

b) Registration and use of the game comment function
Registration on Snokido.com requires a valid email address to use the account recovery function in case of a problem with your account..
No assistance can be provided concerning the user's profile if the e-mail address provided during registration is false or incorrect.
Notices and comments published in the commentary section of each game page must be related to it. Any comments off-topic or not directly related to the game may be subject to moderation. The commentarys section of Snokido.com games is a place of exchange and opinions sharing about games and not a private chat.

c) Moderation and sanction
Snokido.com reserves the possibility to disable the function allowing a user to post a comment.
This deactivation may happen as a result of insulting, disrespectful messages, or any comments related to a bad behavior of the user.

d) Responsibility
The user is the one and only responsible, in legal terms, of the comments and/or contents that he communicates in the comments section of games, in private messages or in his profile.
The use of violent, racist, pedophile terms or other content that may shock others people will be subject to moderation ; sanctions may be a temporary or definitive ban of the user from the site.

Snokido.com reserves the right, at the request of a judicial authority or third party, to communicate any information that may contribute to the identification of a user (email address, IP, time and place of connection).

You are fully responsible for all activities conducted through your Snokido account and it's your responsibility to ensure that anyone who uses your account is aware of and respects the terms of this agreement.
In case that you discover a loss, theft or unauthorized use of your password or account, you will use our automatic recovery procedure.