PLAY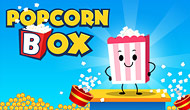 Privacy Policy
1. About
Editor:
Snokido.com is a website published by SnokiGames:
An individual company registered in the directory of companies and institutions.
APE Code: 6312Z

Hosting:
Snokido.com is hosted by OVH:
S.A.S with a capital of 10 000 000 €
RCS Roubaix – Tourcoing 424 761 419 00045
APE Code: 6202A
VAT Number : FR 22 424 761 419
Head office: 2 rue Kellermann - 59100 Roubaix - France.


2. Privacy policy changes
The website Snokido.com reserve the right to modify their Terms of Use and the Privacy Policy at any time.
You can consult the latest versions by clicking on the "Privacy Policy" and "Terms of Use" hyperlinks at the bottom of the website.
It's your responsibility to sometimes review these Terms of Use and the Privacy Policy to check for changes.
If you continue to use the website after we have modified the Terms of Use or the Privacy Policy, you mark your agreement with the new terms.


3. Privacy policy
a) Personal data
When a user registers on Snokido.com, he accepts the registration of his e-mail address, his IP address and any additional informations that may be registered optionally by completing his profile.
The user has the option to disable cookies via his internet browser, however we do not guarantee the correct functioning of the website without them.
The user is reminded that the pseudonym of his profile does not constitute personal data.

b) Data storage
The data registered by the users of Snokido.com are fully stored in France in a reliable and secure technical environment.

c) Access rights and data suppression
Snokido.com is the sole owner of the information collected on the website. We do not sell, share, or rent this information to third parties. Snokido.com collects information from its users in several places on the website. Snokido.fr respects the french law "Freedom and Data Processing" of 1978.

In application of the law n ° 78-17 of January 6th, 1978 relating to data processing, data files and liberties, you have the rights of opposition (art.26 of the law), of access (art.34 to 38 of the law), and rectification (art.36 of the law) to your personnal data.
You may therefore require that your personal information be rectified, completed, clarified, updated or deleted.


4. Use of cookies
a) Use of cookies
When you browse on Snokido.com, certain information may be collected passively through various technologies such as cookies.
We use cookies for various purposes. We use them, for example, to count visitors on a page, collect information about the user's navigation (the pages viewed, the date and time of the consultation), thanks to Google Analytics (Privacy Policy) or to increase the relevance of ads offered through Google Adsense (Privacy Policy)

b) Disabling cookies
The user has the possibility to block or delete cookies through the options of each Internet browsers.
However, we can not guarantee the proper functioning of Snokido.com without them.
The following is a non-exhaustive list of shortcuts to access options for disabling or deleting cookies of the main internet browsers.

« Google Chrome » : Ctrl + Shift + Delete
« Internet Explorer » : Alt + X then select the Internet Option menu
« Mozilla Firefox » : Firefox tab then select the Options menu


5. Intellectual property and copyrights
a) Intellectual property
The entire website Snokido.com falls under French, European and international legislation on copyright and intellectual property.
The website Snokido.com, its services, its content, design, logo, brand, illustrations, images or other models are subject to the law of intellectual property.
All rights of reproduction are reserved, including texts, iconographic and photographic documents.

b) Copyrights
Games on Snokido.com are the property of their respective owners and may be removed at the request of their owners.
If you believe that the content of Snokido.com infringes any copyright or other intellectual property rights that you may have, please inform us without delay by contacting us through our contact form.
Snokido.com declines all responsibility for the use of third party data or programs on the website.