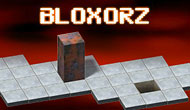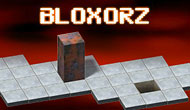 Bloxorz
is a Flash game emulated with
Ruffle
. This emulator is still under development and you might occasionally encounter some bugs in the game. Bugs should be fixed over time depending on the progress of the application development.
- Main bugs: Game loading not visible / Music or sounds may be missing
Action
Space
Switch block
Bloxorz
Author :

Damien Clarke

-

119 874

plays
Sometimes, an idea that seems so ridiculously simple, can create a well thought out, complex and addictive game. Bloxorz is one of those "smart little games" that's based on a simple concept (a block that you need to roll around and pivot) and that actually results in a real brain-teaser that you'll both love and hate as you rack your brains to solve its puzzles.