PLAY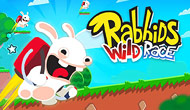 Tap the adjacent tiles with same number to merge them and try to get 10 !
Report a problem
Show controls
Action
Just Get 10
Author : Veewo Games - 
50,636
plays  
Work your logic and develop your analytical skills with the puzzle game Just Get 10. In theory the objective is simple, you must succeed in getting the number 10 by combining numbered boxes. Click on the boxes of the same value to merge them and increase their value by 1. But more the value of the numbers will increase, more it will be complicated to find similar adjacent bricks to make them merge. Get "only" the number 10 is a puzzle that will require thinking, logic and organization.