PLAY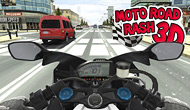 Elventales : The Arcanery
PLAY GAME
Elventales : The Arcanery
Report a problem
Show controls
Move
r
Attack
e
Interact
1
...
4
Sorts
Elventales : The Arcanery
Author : Elven Games - 
13,201
plays  
Prove your worth and gain the recognition of your people by escaping from a mysterious dungeon in Elventales: The Arcanery, a retro role play game. Legend has it that in the elven world, a great kingdom will emerge. A large and powerful army will be roused, composed of the chosen people. But if your character wants to earn the right to become a soldier, he'll have to overcome solitude, exiled in a dungeon full of terrifying creatures and giants to fight.