PLAY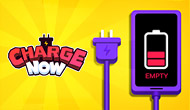 PLAY GAME
Fancy Pants Adventures 4
  Part 1     Part 2     Part 3  
Report a problem
Show controls
Move Enter
s
Jump
a
Attack
d
Shoot
Space
Pause
(You can play with gamepad)
Fancy Pants Adventures 4
Author :
BorneGames
 - 
89,089
plays  
Fancy Pants Adventures 4 is the highlight of the series after almost 10 years of development! Travel through a huge universe and fight fearsome opponents in this fast-paced platform game with unique gameplay. Fancy Pants 4 offers dozens of new levels, new combos, hidden challenges, different outfits for your hero and the possibility of playing with 60 fps. The FPA 4 adventure takes place in three episodes within a fabulous and gigantic cartoon styles universe, full of enemies!

How to play Fancy Pants Adventures 4?- FPA 4 is playable with a keyboard or a gamepad.
- You can configure the gamepad keys by clicking on the options menu at the bottom of the game and selecting "gamepad".
- You can change the language of the game in the options menu.
What are the tips for Fancy Pants Adventures 4?- Each level has a bonus level. Explore every corner to find all the doors to the bonus levels.
- Collect a maximum of "coins", when you have amassed 100 it will give you an extra life.
Who is the developer of Fancy Pants Adventures 4?FPA 4 was created by BorneGames.
Do you like Fancy Pants Adventure? You can support the developper on bornegames.com