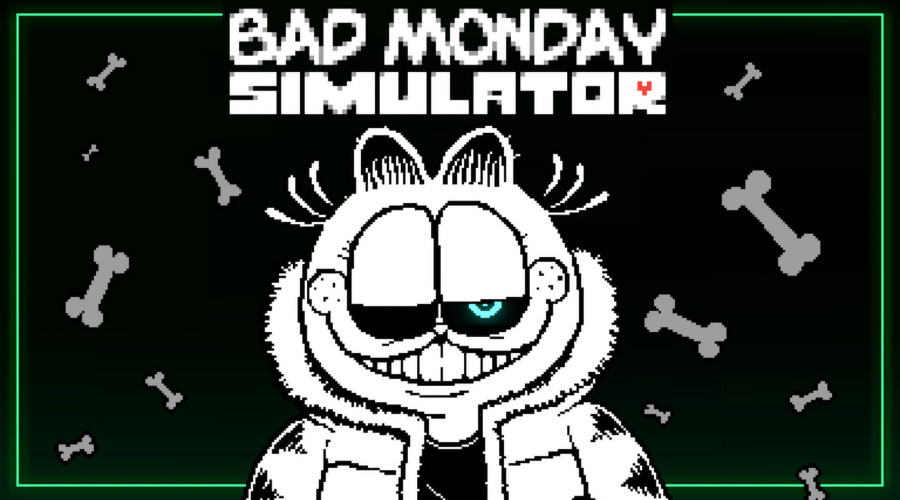 Undergarf: Bad Monday Simulator
Author :

Lumpy Touch

-

158 212

plays
Undergarf: Bad Monday Simulator is an hardcore arcade game set in a fictional world that mixes the universe of the game Undertale and Garfield comic strip. The game is inspired by Bad Time Simulator which reproduces the fight against Sans in Underale. Will you be able to survive the various mini-games and beat the evil version of Garfield? Each round, you will have to pass a test by losing as few life points as possible. If you survive you will have the choice between attacking Garfield, healing yourself or praying for a random blessing. The game holds many surprises and defeating Garfield will be a very difficult challenge! In Normal mode you will have 100HP and access to all items, in Hard mode you will have 50HP and items will be restricted and with Monday mode you will only have 1HP and no items!

Credits:
Creator, artist: Lumpy Touch
Programmer: Spasco
Musician: Polarial

If you like Undergarf you can support the author on the Original Game page.