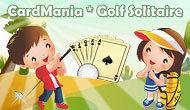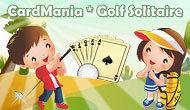 Cardmania Golf Solitaire
is a Flash game emulated with
Ruffle
. This emulator is still under development and you might occasionally encounter some bugs in the game. Bugs should be fixed over time depending on the progress of the application development.
Action
Cardmania Golf Solitaire
Author : Glowing Eye -

17 870

plays
Feel the need to relax and have some fun for a few minutes or hours? Cardmania Golf Solitaire is just the ticket. Empty each board by creating sequences of cards and tackle the challenge of all 30 levels on offer. Click on a card that is worth one more or one less than the card at the bottom to create sequences and use the joker to get you out of tricky situations.
Comments