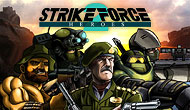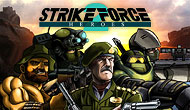 Strike Force Heroes 2
is a Flash game emulated with
Ruffle
. This emulator is still under development and you might occasionally encounter some bugs in the game. Bugs should be fixed over time depending on the progress of the application development.
a
d
Move Shoot
Space
Jump
s
Crouch
r
Reload Change weapon
Ctrl
Use Killstreak
Strike Force Heroes 2
Author : Sky9 Games -

732 783

plays
Strike Force Heroes is back with a new 15-mission campaign, 5 new character classes and hundreds of weapons and improvements to access for your characters. The story picks up right where the first episode ended, in the Houston space base, which is under enemy fire. Fight for survival and get to the bottom of the mystery surrounding the terrorist attacks. Finish the campaign mode and then take on other tasks in "deathmatch" and "challenge" mode.