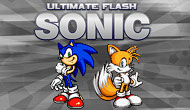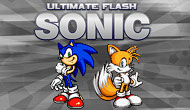 Ultimate Flash Sonic
is a Flash game emulated with
Ruffle
. This emulator is still under development and you might occasionally encounter some bugs in the game. Bugs should be fixed over time depending on the progress of the application development.
Move
Space
Jump + 
Space
SpinDash (Hold  to load)
Ultimate Flash Sonic
Author :

Menace

-

385 159

plays
Play once again as the characters from the famous platform game saga in Ultimate Flash Sonic, an adaptation of Sonic Advance 2 created by its fans. Sonic, Tails, Knuckles and Cream are all raring to go and cannot wait to take you on new adventures! The game has colourful graphics, playability and music that all stay true to the original Sonic universe.