PLAY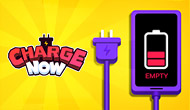 Report a problem
Show controls
Movement Speed Stance 180° Slide
Space
Drift
You can play with gamepad for even better sensations!
Tanuki Sunset
Author : Squid Squad - 
53,161
plays  
Tanuki Sunset is a third person skateboarding game in which you will have to get the highest score. What's cooler than a Tanuki (Japanese raccoon cousin) who drifts on his longboard under a sunset! Relaxing music, winding road and wind in the fur, drift with elegance to accumulate points. You can take risks and make 180 degrees, style and score guaranteed, danger assured because you will need to avoid cars at the same time!