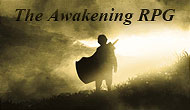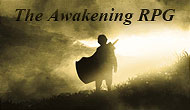 The Awakening RPG
is a Flash game emulated with
Ruffle
. This emulator is still under development and you might occasionally encounter some bugs in the game. Bugs should be fixed over time depending on the progress of the application development.
Move
Space
Inventory Fight Interact Action
The Awakening RPG
Author :

RockLou

-

29 068

plays
Discover the story of an amnesiac hero and go on a great adventure with the game The Awakening RPG. Your journey begins when you wake up in the middle of a dark forest, armed only with your sword and unable to remember anything. Set off to learn more about your character's past and the battles raging across the Kingdom. The game was created by a fan of old-school role plays, who spent more than a year developing this tribute to games such as Final Fantasy or the Elder Scrolls series.