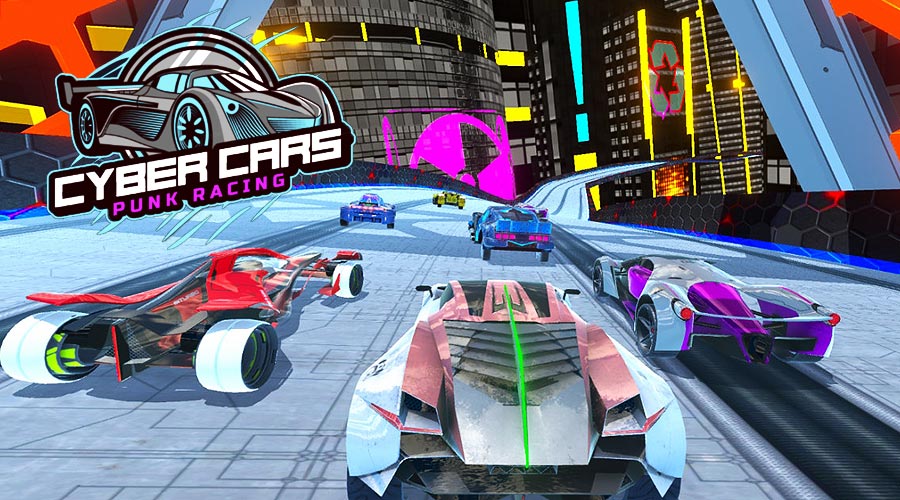 Player 1
Drive
n
Nitro
Player 2
Drive
t
Nitro
Cyber Cars Punk Racing
Author :

Özgür Aydın

-

195 886

plays
Cyber Cars Punk Racing is a 3D racing game in which you will be able to drive numerous cars in a futuristic city. Race against other competitors while driving at full speed on the many tracks of the metropolis and discover the different game modes that will allow you to test all your driving skills. Cyber Cars Punk Racing offers many cars to unlock as well as upgrades for each of them, win events to earn money and be able to unlock new engines or skins to customize your car.
What are the game modes of Cyber Cars Punk Racing?- Career: this game mode allows you to progress in several types of events in different places of the city. Race, Against Time, Check Point, Stunt and Fly Parkour will offer many challenges to complete.
- Free Driving: roam freely around the city and find the 60 gems hidden there. Perform drifts and tricks to earn points. Every 180 seconds you will be able to get rewards based on your score, sometimes it could be a car.
- Hot Chase: you are being chased by the police and will have to try to escape. Your car will have a certain number of hit points here, be careful not to destroy it!
- Battle Arena: in this mode the objective will be to destroy the other cars using three special skills. The last pilot alive wins the game.
- 2 players: you can play two players on the same device and challenge your friends in intense races.