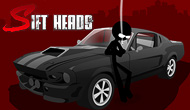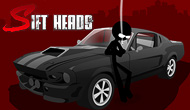 Sift Heads Series
is a Flash game emulated with
Ruffle
. This emulator is still under development and you might occasionally encounter some bugs in the game. Bugs should be fixed over time depending on the progress of the application development.
Episode 1
Episode 2
Episode 3
Episode 4
Episode 5
Action
r
Reload
Space
Aggressive Mode / Skip cutscenes
a
d
Move
w
Jump
s
Block Attack
Sift Heads Series
Author : Pyrozen -

256 014

plays
Here is the complete series of Sift Heads regrouping the 5 games of the saga in which you can follow the adventures of the charismatic Vinnie during his setbacks with the local mafia. Vinnie is renowned for being an outstanding sniper and professional and the many missions he will have to accomplish will often propel him into dangerous situations, but the risk will be well worth it! Follow the full story of the series and meet many other characters through the different episodes, use dozens of different weapons to complete your missions and find out what Vinnie's real motivations are for doing this "job".