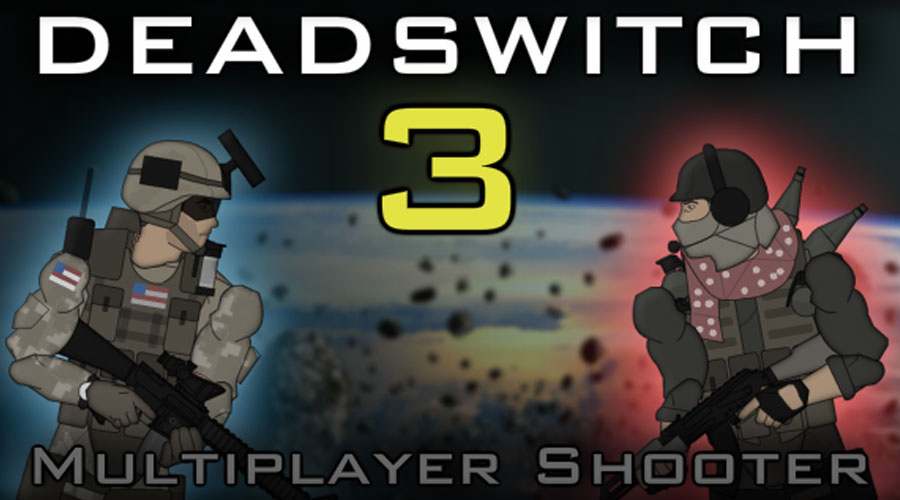 Mouvement:
Move Sprint
Space
Jump
Ctrl
Crouch
Weapon and inventory:
Aim and Shoot
r
Reload
e
Interact
q
Change weapon
z
Killstreak
g
Use equipement
Controls can be changed in the game settings.
Deadswitch 3
Author :

Wilkin Games

-

22 921

plays
Deadswitch 3 is a fast-paced and intense action multiplayer shooter with many different modes. The operation mode will be ideal for learning the basics of the game thanks to scripted missions that can be made in three difficulty levels. In survival mode you will have to face successive waves of enemies and stay alive as long as possible. You will be able to play on 5 different maps in single player or multiplayer. The Ranked mode of Deadswitch 3 is multiplayer only and will offer you to compete against other soldiers online. Team match or free-for-all, domination, capture the flag, the variants will be numerous and will lead to ruthless confrontations to win the game. Each match played will earn experience, so you can rank up and unlock many weapons, equipment slots and thus create custom character classes.