PLAY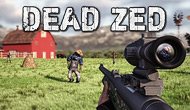 Report a problem
Show controls
Move Shoot Zoom
Space
Jump
c
Crouch Run
r
Reload
1
...
5
Change Weapon
p
Inventory
(Controls can be changed in the options menu)
Polyblicy
Author : Gaming Style - 
12,705
plays  

Polyblicy is an online multiplayer shooter in which you can compete against other players on different maps and in different game modes. Oro, Station and Polar will be the three battlegrounds on which you will have to fight your opponents in Team Death Match or Free For All modes. Try to eliminate as many enemies as possible without dying, for that use the many weapons at your disposal. There are 8 different ones that you can equip in your inventory. In game it will be possible to change weapon to best adapt to each situation, pistol, machine gun, sniper rifle, grenade or axe for close combat, each weapon will have its uses. By creating a free account you will be able to gain experience and levels, have access to clans as well as online rankings.