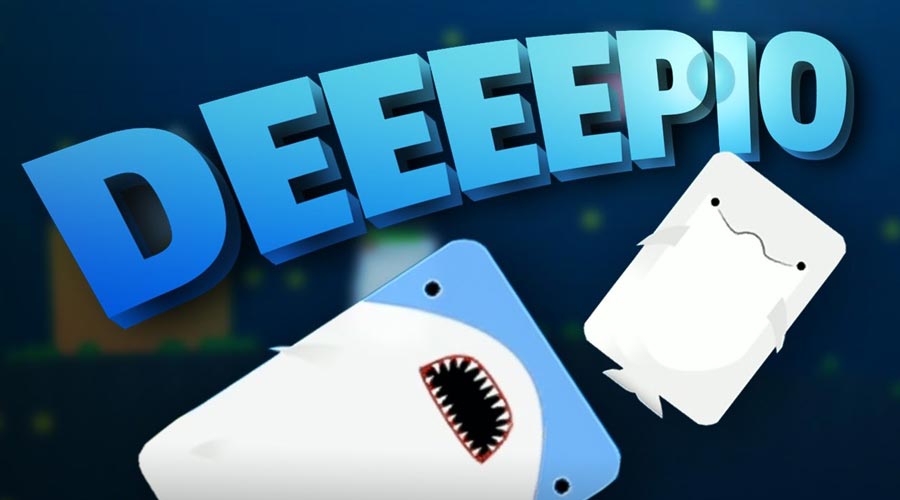 Move Special Ability Chat
Deeeep.io
Author :

Ouwi!

-

109 122

plays
Explore the ocean, collect food, eat and evolve into many different animals in the multiplayer game Deeeep.io. You will start your adventure as a small fish and you will have to travel your biome in search of food to grow. When you level up you will be able to evolve into another larger animal, there are over 100 different ones and they all have a special skill. Cohabitation with other species of animals controlled by other players will not be easy, try to devour your opponents and be careful not to get eaten by bigger than you. Each animal is associated with a biome, venturing outside your own will be dangerous and you won't be able to survive for very long. Will you be able to stay alive and evolve enough to be in the top places of the leaderboard ?
What are the different game modes of Deeeep.io?- Free-For-All: This is the basic mode of the game, eat, evolve and try to survive alone against other players by gaining as much mass as possible.
- Pearl Defense: This is a team mode in which you will have to cooperate to capture the opposing pearl and defend your own.
- First version: This is the original version of the game, there is only one biome, the evolutions are done automatically, there are also less animals available.
- Toxic Algae: This is a battle royale game mode in which you will have to try to be the last living animal. The poisonous green algae will invade the map, stay in the safe zone so as not to be poisoned and take damage. Compete against other players to be the last survivor. In this mode food and experience are increased.
- 1 on 1: You face another player in a duel in a small playing area and the first to eliminate the other wins the game. You can select the animal of your choice at the start of the game.
What are the different animals and biomes in Deeeep.io?Biomes are regions of the map that contain different forms of food, terrain, and different animals. In Deeeep.io you will be able to evolve into more than 100 animals divided into 10 different tiers. Each animal is associated with one or sometimes several biomes.

- Ocean: Fish, Worm, Crab, Lamprey, Jellyfish, Squid, Seagull, Beaver, Sea Turtle, Octopus, Dolphin, Shark, Whale, Orca, Sperm whale, Whale Shark, Stonefish, Sunfish. ..
- Arctic: Penguin, Whale, Orca, Narwhal, Leopard seal, Lamprey, Worm, Jellyfish, Squid, Sperm whale ...
- Deep: Blobfish, Crab, Jellyfish, Giant squid, Eel, Ray, Sperm whale ...
- Swamp: Piranha, Worm, Frog, Catfish, Bat, Duck, Pelican, Beaver, Snake, Giant Salamander, Crocodile, Hippopotamus, Anaconda ...
- Reef: Reef fish, Seahorse, Frogfish, Parrot, Shrimp, Moray ...