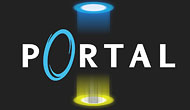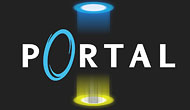 Portal
is a Flash game emulated with
Ruffle
. This emulator is still under development and you might occasionally encounter some bugs in the game. Bugs should be fixed over time depending on the progress of the application development.
- Main bug: Loading of the game not visible
Aim Shoot Move
Portal
Author :

We Create Stuff

-

47 499

plays
Here's something new that draws on Valve's hit game, the extremely famous Portal. Created by 2 fans just before Portal was officially released on the PC, this game has all of the characteristics of the original. Explore more than 40 levels from top to bottom and evade the traps set out for you. Place portals to create passages, use the game's physics engine to interact with the scenery, avoid the deadly towers and try to finish each level in one piece.