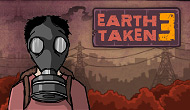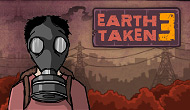 Earth Taken 3
is a Flash game emulated with
Ruffle
. This emulator is still under development and you might occasionally encounter some bugs in the game. Bugs should be fixed over time depending on the progress of the application development.
- Main bugs: Game loading not visible / Music or sounds may be missing
Move
s
Jump
a
Shoot
r
Reload
e
Eat
q
Change weapon
Space
Interact
Earth Taken 3
Author : Seething Swarm | ArmorGames -

101 687

plays
Earth is not what it used to be. In Earth Taken 3 nuclear Apocalypse persists, the aliens are always present in large numbers on the planet. Ecosystem of the earth entirely changed, the air was poisoned and humans have been imprisoned or enslaved. You are one of the survivors and your only goal now is to escape from this post-apocalyptic misery. Fight the Aliens try to survive in this hostile world and come to the aid of other prisoners.