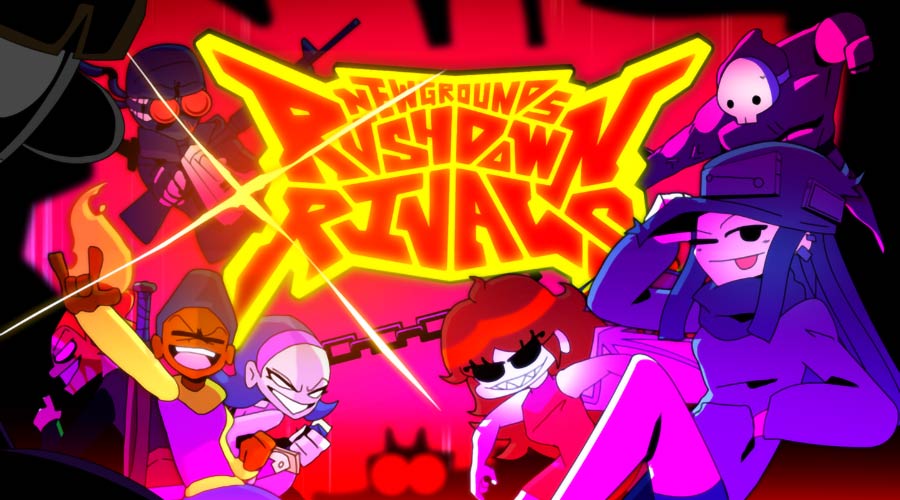 a
d
Move
j
Punch
k
Jump
u
Heavy attack
o
Range attack
i
Interact
l
Dodge
Rushdown Rivals
Author : Spagato | Newgrounds -

64 969

plays
A giant robot, mechanical replica of Tomp Fulp, has been seen causing chaos and destruction in the town of Newgrounds. Fight him by hitting with your fists or baseball bat and shoot at distance with your pistol to constantly deal damage. Jump or slide to dodge TombBot's many devastating attacks, it uses different techniques that will have to be analyzed to avoid them. Try not to get hit to stay alive and be able to chain as many hits as possible. Can you unleash your might in a streak of 100 consecutive strikes to defeat Tombot?
Rushdown Rivals was developed for the Pico Day 2021.

11/22 Update: The game has been overhauled with new gameplay, new vehicles, new levels and new enemies. You can now play with 7 different heroes, (Pico - Cassette Girl - Darnell - Nene - Hank - Son - Girlfriend) plus another hidden character. A training mode is available as well as helps to get started and master your character's skills.
Rushdown Rivals can now be played with a gamepad (recommended).
Credits:Programmer: Spagato / Art: Joey Rex et Tim H / Animation: Keith Garces / Soundtrack: Dieswyx