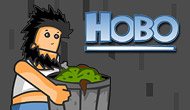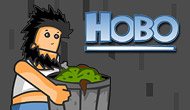 Hobo
is a Flash game emulated with
Ruffle
. This emulator is still under development and you might occasionally encounter some bugs in the game. Bugs should be fixed over time depending on the progress of the application development.
Move
a
Punch
s
Kick
p
Combo list
Hobo
Author : Seething Swarm | ArmorGames -

239 769

plays
In Hobo, play as a homeless guy who has decided to get one over on life. You're no longer welcome in town, so will have to take on the police, bandits and citizens, who all want a piece of you. Fight your corner by delivering punch after kick and unlock original and devastating combos! Dodge punches and catch objects to use as weapons as you become the town's worst nightmare!