PLAY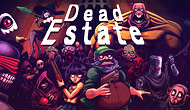 Report a problem
Show controls
Move Aim and Shoot
Space
Jump
c
Crouch
r
Reload
1
...
9
Change Weapon
Good Guys vs Bad Boys
Author : Mentolatux - 
11,566
plays  
Good Guys vs. Bad Boys is an intense and fast multiplayer FPS in which you will face a team of other players for the dominance of a territory. Choose your favorite weapon and try to make a maximum of frags to give the advantage to your team. Due to its gameplay and level design, Good Guys vs. Bad Boys will remind for some of you the first Counter Strike. Accuracy, speed of reaction and teamwork will be needed to win a game. 9 weapons are available, sniper, shotgun, machine guns and many others, each corresponding to a particular style of play.