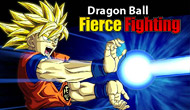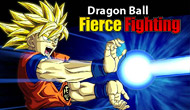 Dragon Ball Fierce Fighting 3.0
is a Flash game emulated with
Ruffle
. This emulator is still under development and you might occasionally encounter some bugs in the game. Bugs should be fixed over time depending on the progress of the application development.
Player 1
a
d
Move
j
Attack
k
Jump
l
Energy
u
i
o
Special attacks
w
 + 
w
Fly
s
 > 
d
 > 
j
Power Ball
Player 2
Move
1
Attack
2
Jump
3
Energy
4
5
6
Special attacks  +  Fly  >  > 
1
Power Ball
Dragon Ball Fierce Fighting 3.0
Author : Awu | 4399 -

5 504 048

plays
Goku, Vegeta, Frieza, Cell and many other iconic characters from DBZ are ready to battle in the fighting game Dragon Ball Fierce Fighting. Which hero will be the strongest? Choose your favorite fighter among the 32 available and enter the arena to face opponents all more formidable than each other. The first story mode retraces the epic of Goku in Dragon Ball, in particular the pursuit of dragon balls. The second one allows us to take part in the adventures of Freezer, which is the first part of the Dragon Ball Z series. The story mode can be done alone or with two players and you can also challenge your friends with the Versus mode.