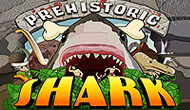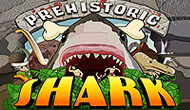 Prehistoric Shark
is a Flash game emulated with
Ruffle
. This emulator is still under development and you might occasionally encounter some bugs in the game. Bugs should be fixed over time depending on the progress of the application development.
- Main bugs: Game loading not visible / Music or sounds may be missing
Prehistoric Shark
Author : Mausland -

94 931

plays
The official story is that the dinosaurs are extinct because of a giant meteor. But that's not true. They were actually wiped out by the murderous mania of sharks that were armed to the teeth and ready to do whatever it took to cause carnage. Prehistoric Shark puts you in control of this shark, with the aim of destroying as many dinosaurs and prehistoric men as possible. The game has a frenetic pace, pyrotechnics galore and gory effects aplenty.