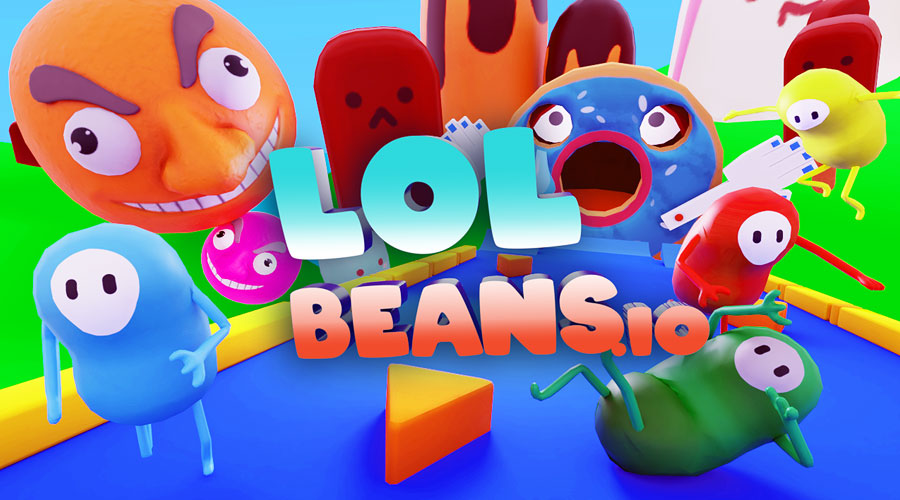 Move Look arround
Space
Jump Menu Chat
LOLBeans.io
Author : Big Boss Dolphin -

293 176

plays
In the multiplayer game LOLBeans.io you can play the role of a jelly bean who faces opponents in crazy obstacle courses! LOLBeans.io is a battle royale game that will require you to cross the finish line of each level before other players in order to qualify for the next round. Each round is eliminatory and only a certain number of players will be able to qualify for the next round until there is only one competitor left who will then be the winner and consecrated king of LOLBeans !
How to play LOLBeans.io?- Move and jump with agility and precision to avoid obstacles, various traps and not fall into the void. Be the fastest to reach the finish line in the middle of the general chaos of other players.
- If there are not enough players on the server selected by default, don't hesitate to change region to find a game faster and with more people!
What were the inspirations of the game LOLBeans.io ?LOLBeans is inspired by the game Fall Guys which is huge success of online multiplayer games. Originally this type of event was created in 1989 on the Tokyo Broadcasting System television channel with the legendary Takeshi's Castle, created by Takeshi Kitano (director of the film Battle Royale). Ninja Warrior later followed which is considered the most difficult course in the world! LOLBeans.io takes all the principles of these cult shows to transcribe them into a video game, playable directly on your browser without downloading.
Who is the author of the game LOLBeans.io?LOLBeans.io was created by Exodragon Games, the same developers who created YoHoHo.io and Defly.io .