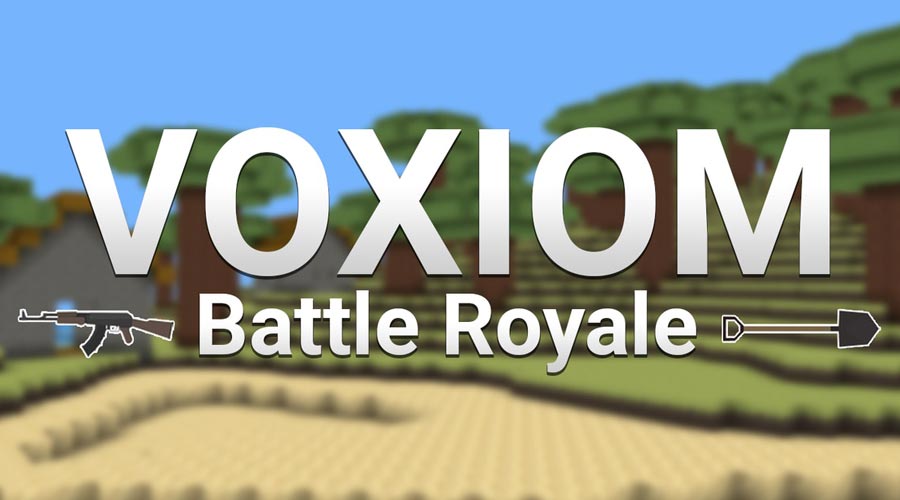 Move Shoot
Space
Jump Run
c
Crouch
x
Inventory
1
...
5
Change Weapon Map
g
Throw an object
(Controls can be changed in the game settings)
Voxiom.io
Author :

Voxiom

-

522 737

plays
Battle against online players in the 3D survival shooter Voxiom.io. The title mixes battle royale and construction like in minecraft. Parachuted on a map with other players the goal will be to be the last survivor of the game. Try to find your first weapon quickly by searching the houses or collecting the crates scattered everywhere. It's possible to dig the ground to recover dirt blocks, they can then be placed to protect you or build a temporary shelter to avoid enemy fire. The weapons you find can be of different qualities, ranging from normal (white) to epic (orange). Each player you manage to eliminate will drop everything they have in their inventory to the ground, so you can collect the most interesting items.
How to play Voxiom.io?- At the game's home screen, select the server in the nearest region for better response time.
- You can reconfigure the commands in the option menu once in game.
- For best gaming experience, it's recommended to play in Full Screen mode.
What are the tips for Voxiom.io?- Voxiom.io offers a complete crafting system. Epic and Legendary weapons can only be obtained this way.
- Silver chests and ores will give you valuable materials and gemmes to craft the best weapons.
- If you find yourself in the toxic cloud, flee as quickly as possible, it is possible to use healing items to gain survival time.