PLAY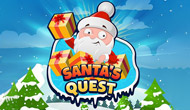 Report a problem
Show controls
Mobs, Inc.
Author : Pietro Ferrantelli - 
34,064
plays  
The Mobs, Inc. company hires new employees! The dungeon of the firm has become so attractive that hundreds of adventurers want to try their luck every day. But your job is to keep order in the meanders of the keep by pushing back the too intrepid adventurers. Your boss will be demanding and he will not forgive you any errors! You have any interest in giving satisfaction during your trial period or you will be fired unceremoniously. But if you succeed, a nice promotion awaits you, with new special skills to kill the adventurers and to better survive in the business.
Mobs Inc., a company that wish you the best!