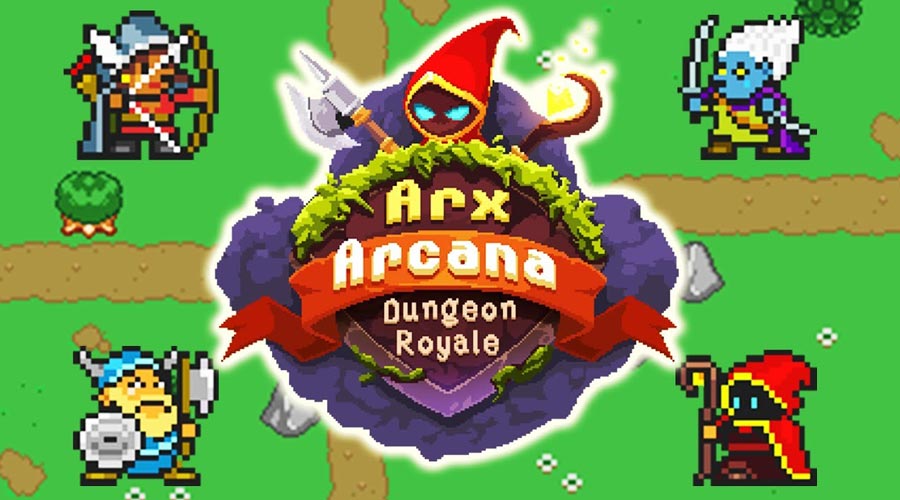 or   Move Attack Dash
1
2
3
Abilities
r
Build Wall
c
Map
Arx Arcana: Last Mage Standing
Author :

Roboto Games

-

33 270

plays
Arx Arcana: Dungeon Royale (ArxArcana.io) is a multiplayer battle royale game in which guardians compete to be the last survivor. There are 13 different heroes each with their own playstyle and skills. Mage, Archer, Ninja, Warrior, Healer, Alchemist, choose the guardian that matches your playstyle and unlock all the heroes thanks to the rewards obtained after each battle. In the arena you will have to fight your opponents using your attacks as well as different special skills that you can find on the map. Try to survive as long as possible and eliminate your enemies in order to be the last living guardian in the game. Be careful, a deadly fog will invade the map which will gradually reduce the playing air.
What are the game modes of ArxArcana.io?- Battle Royale (solo or team): Fight to survive and be the last living guardian in intense multiplayer matches. Get special skills and use your surroundings to survive.
- Tower Defense (team of 4 players): It's a pve game mode in which 4 players will have to cooperate to defend a magic crystal against waves of monsters. Build traps and automatic defenses to survive.
- Hold The Gold (duos): This is a duo pvp game mode in which you will have to collect as much gold as possible. When you die you can respawn but you lose all your gold. The winning team will be the one with the most gold at the end of the time limit.
What are the tips for ArxArcana.io?- You can hide in the bushes which will make your character invisible as long as you stay there.
- Each guardian can be improved, it requires gold and scrolls that you will get as a reward in the chests.
- Dozens of special skills can be unlocked, select the one that suits you best to start the game.