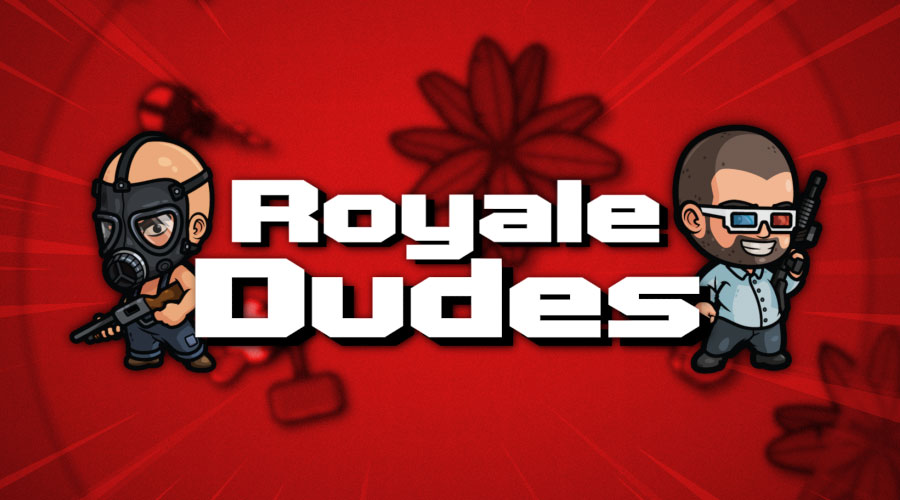 Move Aim and Shoot
r
Reload
e
Interact
1
...
4
Change Weapon Map Emojis
RoyaleDudes.io
Author : Sarunas Visockas -

99 231

plays
Fight to survive as long as possible in RoyaleDudes.io an online multiplayer battle royale game in which you will face dozens of other players in intense and ruthless matches. The game offers a classic battle royale mode, at the start of the game you will be parachuted onto a map with other players and will have to find your first equipment and weapons before fighting your opponents. The playing area will shrink over time, you will always have to be in a safe zone if you want to survive. The winner of the game will be the last player alive. Choose your strategy, be offensive to eliminate other players or let your opponents do the work by being discreet for as long as possible. But beware the equipment will be important, the better your weapons and your armor, the more you will increase your chances of surviving!
By registering for free you will be able to level up your account, see your statistics and your ranking and have access to the cosmetic shop to customize the look of your hero.
Royale Dudes was created by Šarūnas Visockas who also developed BattleDudes.io.